Kontakt

[
Zur Übersicht
]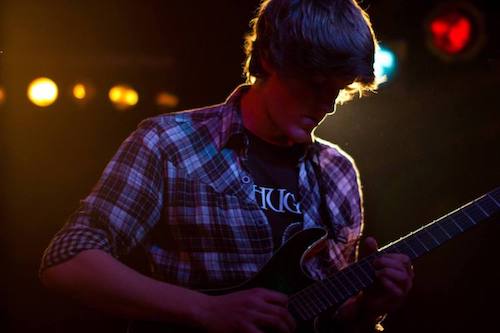 Name:
Daniel Kluger

Statistik:
Durchschnittswertung: 10.0/15
Reviews mit Wertung: 46
Reviews ohne Wertung: 1

Alle Reviews
des Autors

Detaillierte Statistiken

Herkunft:
Das Ruhrgebiet

Genres:
Progressive Rock
Post-Rock
Metal
Jazz
Folk

Bands:
+ exemplarische Alben:
Opeth (Ghost Reveries)
Haken (Aquarius)
Tool (Lateralus)
The Bad Plus (Prog)
Pink Floyd (Wish you were here)
Änglagard (Hybris)
The Ocean (Pelagial)
Rush (2112)
Ihsahn (Das Seelenbrechen)
Muse (Origin of Symmetry)
Agent Fresco (Destrier)
Anekdoten (Gravity)
Devin Townsend (Deconstruction)
Indukti (S.U.S.A.R.)
Riverside (Out of Myself)
Karnivool (Sound Awake)
Iron & Wine (Around the Well)
King Crimson (In the Court of the Crimson King)
Meshuggah (Catch 33)
Pain of Salvation (Remedy Lane)
Dream Theater (Metropolis Pt. II)

Alben:
Vergleiche die exemplarischen Alben bei den Bands!

Konzerte:
HAKEN, Turock Essen, 2017?
OPETH, Historische Stadthalle Wuppertal, 2015?
STEVEN WILSON, Colosseum Theater Essen, 2013
KARNIVOOL, Live Music Hall Köln, 2013?
MESHUGGAH, Essigfabrik Köln, 2012
STICK MEN, Hot Jazz Club Münster, 2011