Kontakt

[
Zur Übersicht
]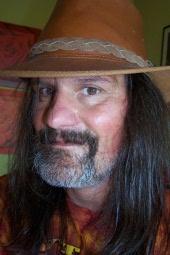 Name:
Steve Braun

Statistik:
Durchschnittswertung: 10.6/15
Reviews mit Wertung: 68
Reviews ohne Wertung: 31

Alle Reviews
des Autors

Detaillierte Statistiken

Herkunft:
Saarländer, es kann nur einen geben...

Genres:
Blues-, Jam-, Country- und Southern-Rock / Roots-Rock, Red Dirt, Americana (bedingt) / 70th Hardrock / Kraut / Jazz-Rock


Bands:
In dieser Reihenfolge: Gov't Mule, Dixie Dregs, Little Feat (die 70er!), Allman Brothers Band, Stevie Ray Vaughan, John Campbell, Rob Tognoni, Lynyrd Skynyrd.
Sowie ohne bestimmte Reihenfolge: Screamin' Cheetah Wheelies, Outlaws, Marshall Tucker Band, Molly Hatchet, Blackfoot, Tishamingo, Natchez, J.J. Muggler Band, Rebel Pride, Doc Holliday, Lizard (!), Grateful Dead, Widespread Panic, Derek Trucks, Dave Matthews Band, die ollen Frumpy, Jimi Hendrix, Rory Gallagher (!), Johnny Winter, The Buddaheads, Gwyn Ashton, Omar & The Howlers, Tinsley Ellis, Walter Trout, Rob Orlemans, Joe Bonamassa...

Alben:
Nach Jahrgängen:

1966: Butterfield Blues Band: "East West"
1967: Cream "Disraeli Gears"
1968: Jimi Hendrix "Electric Ladyland"
1969: The Band "Same"
1970: James Gang "Rides Again"
1971: Allman Brothers "Live at Fillmore East"
1972: Allman Brothers "Eat a Peach"
1973: Little Feat "Dixie Chicken"
1974: Lynyrd Skynyrd "Second Helping"
1975: Outlaws "Same"
1976: Lynyrd Skynyrd "One More From The Road"
1977: Jackson Browne "Running On Empty"
1978: Little Feat "Waiting For Columbus"
1979: ZZ Top "Degüello"
1980: Dixie Dregs "Dregs Of The Earth"
1981: Dixie Dregs "Unsung Heroes"
1982: Pat Metheny Group "Travels"
1983: Stevie Ray Vaughan "Texas Flood"
1984: Pat Metheny Group "First Circle"
1985: Stevie Ray Vaughan "Soul to Soul"
1986: Jackson Browne "Lives In The Balance"
1987: John Hiatt "Bring The Family"
1988: Dickey Betts Band "Pattern Disruptive"
1989: John Lee Hooker "The Healer"
1990: Black Crowes "Shake Your Moneymaker"
1991: John Campbell "One Believer"
1992: Dixie Dregs "Bring'em Back Alive"
1993: John Campbell "Howlin' Mercy"
1994: Dixie Dregs "Full Circle"
1995: Screamin' Cheetah Wheelies "Magnolia"
1996: J.J. Muggler Band "Hear The Truth"
1997: Sunchild "Barefoot & Live"
1998: Regulators "Bar & Grill"
1999: Gov't Mule "Live With A Little Help... (Collectors Edition)"
2000: Gov't Mule "Life Before Insanity"
2001: Gov't Mule "The Deep End 1"
2002: Phil Lesh & Friends "There And Back Again"
2003: Gov't Mule "The Deepest End"
2004: One Hand Free "Same"
2005: Rob Tognoni "Shakin' The Devils Hand (live)"
2006: Rob Orlemans & Half Past Midnight "Libertyville"
2007: Tishamingo "The Point"
2008: Sonny Landreth "From The Reach"
2009: Gov't Mule "By A Thread"
2010: zur Zeit - J.J. Muggler Band "Hard Luck Town"

---
Enttäuschungen 2009:
Ana Popovics "Blind For Love"
Lynyrd Skynyrds "God And Guns"
Joe Bonamassas Veto gegen die Ausstrahlung seines Rockpalast-Gigs
ZZ Tops langweilige Gigs in Germany
Billy Powells Tod :-(

Konzerte:
Zuviele, um jetzt alle zu nennen – also nur die Spitze des Eisberges:

Lynyrd Skynyrd, Frankfurt 1975
Little Feat, CH-Basel 1976
1. Rockpalast Nacht 1977 mit Rory Gallagher, Little Feat und Roger McGuinn
Dixie Dregs, CH-Montreux (Jazz-Festival) 1978
Rock gegen Rechts, Frankfurt 1979 und 1980
ZZ Top, Köln 1980
Stevie Ray Vaughan, Köln 1984
Allman Brothers Band, F-Paris 1991
Lynyrd Skynyrd, Loreley 1997
Doc Holliday & Lizard, Horb/Neckar 2001
Gov't Mule, Stuttgart 2006
Derek Trucks Band, Saarbrücken 2007
Rodgau Monotones, Hanau (30. Geburtstag) 2008
Dickey Betts, Freiburg 2008
Jackson Browne, Tuttlingen 2009

Und unzählige Abende mit Rob Tognoni...

Sonstiges:
Man verdirbt einen Jüngling am sichersten, wenn man ihn verleitet, den Gleichdenkenden höher zu achten als den Andersdenkenden.

Friedrich Wilhelm Nietzsche