Kontakt

[
Zur Übersicht
]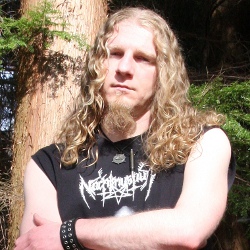 Name:
Andreas Schulz

Statistik:
Durchschnittswertung: 9.7/15
Reviews mit Wertung: 805
Reviews ohne Wertung: 223

Alle Reviews
des Autors

Detaillierte Statistiken

Herkunft:
Neviges

Genres:
Metal in den Varianten..
Black
Thrash
Power
Heavy
Prog
Death
...außerdem Electro/Industrial/EBM/Gothic/Darkwave.

Alternatives und Rockiges geht auch oft.


Bands:
Fields Of The Nephilim
Nine Inch Nails
Kreator
Children Of Bodom
Katatonia
Anathema
Diary Of Dreams
The Devil's Blood
The Gathering
Blind Guardian
Dimmu Borgir
Cradle Of Filth und noch so einige mehr.


Alben:
Nine Inch Nails - The Downward Spiral
Fields Of The Nephilim - The Nephilim
Kreator - Extreme Aggression
Katatonia - The Great Cold Distance
Anathema - Judgment
Blind Guardian - Imaginations From The Other Side
Dimmu Borgir - Puritanical Euphoric Misanthropia
Watain - Sworn To The Dark
...und ebenfalls noch einige mehr.

Konzerte:
Mein erstes Nine Inch Nails-Konzert (14.03.2007, Köln) war etwas sehr Besonderes, ebenso mein erstes Metal-Konzert überhaupt (Tankard, 09.10.1993 Wuppertal).