Kontakt

[
Zur Übersicht
]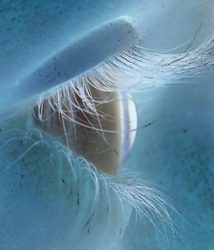 Name:
Norman R.

Statistik:
Durchschnittswertung: 9.3/15
Reviews mit Wertung: 123
Reviews ohne Wertung: 39

Alle Reviews
des Autors

Detaillierte Statistiken

Herkunft:
Ruhrpott

Genres:
v.a. Alternative Rock, Death Metal, Doom, NWOBHM, Sludge, Stoner

Bands:
Alter Bridge
Arctic Monkeys
Asphyx
Autopsy
Biffy Clyro
Billy Talent
Black Pyramid
Black Sabbath
Blood Ceremony
Bruce Dickinson
Candlemass
Crowbar
Depeche Mode
Deserted Fear
Die Ärzte
Dioramic
Doomshine
Dying Fetus
Edge Of Sanity
Electric Wizard
Entombed
Exodus
Ghost
Gojira
Gorefest
Hatebreed
The Hirsch Effekt
In Solitude
Iron Maiden
Judd Madden
Kellermensch
King Diamond
Kvelertak
Kyuss
Lamb Of God
Level 42
Machine Head
Mastodon
Melechesh
Mercyful Fate
Metallica
Muse
Necros Christos
Nile
Nine Inch Nails
Omega Massif
Pestilence
Rage Against The Machine
Rammstein
Refused
Rush
Satan
Slayer
System Of A Down
The 11th Hour
The Sword
Them Crooked Vultures
Type O Negative
Vektor
Voivod
Wallace Vanborn
...

Alben:
Zu viele.

Konzerte:
2009: Metallica, Machine Head, The Sword - KöPi-Arena, Oberhausen
2010: Rock im Park, Nürnberg (u.a. mit RATM, Muse, Rammstein, Them Crooked Vultures, Motörhead, Pendulum)
2010: Devilside Festival, Essen (u.a. mit Airbourne, Amon Amarth, Danko Jones, Fear Factory)
2010: Alter Bridge, The New Black – fzw, Dortmund
2011: Summer Breeze, Dinkelsbühl (u.a. mit Hatebreed, Bolt Thrower, Arch Enemy, Farmer Boys, Hail Of Bullets, Kvelertak, Melechesh)
2011: Kellermensch, Antlered Man – Sputnikhalle, Münster
2012: Asphyx (Deathhammer-Release-Party) – turock, Essen
2012: Rock im Park, Nürnberg (u.a. mit Metallica, Machine Head, Mastodon, Refused, Billy Talent)
2012: Devilside Festival, Oberhausen (u.a. mit Hatebreed, Sabaton, Danko Jones, Thin Lizzy, Clawfinger, Biohazard, Skindred, Saint Vitus)
2012: Refused – Live Music Hall, Köln
2013: FortaRock XL, Njimegen (NL) (u.a. mit Rammstein, Hatebreed, Kreator, Motörhead, Mastodon, Entombed)
2013: Rock'n'Heim, Hockenheimring (u.a. mit Nine Inch Nails, SOAD, Die Ärzte, Seeed, Franz Ferdinand, Deftones, Biffy Clyro, Bonaparte, Robert DeLong)
2013: turock Open Air, Essen (u.a. mit Grand Magus, Powerwolf, Dew-Scented, Hell, Suicidal Angels, Steelwing, Enforcer)
...